Advent at Seventh & James
We invite you to experience Advent in community at Seventh & James.  If you have questions about any of the activities below, please contact the Church Office.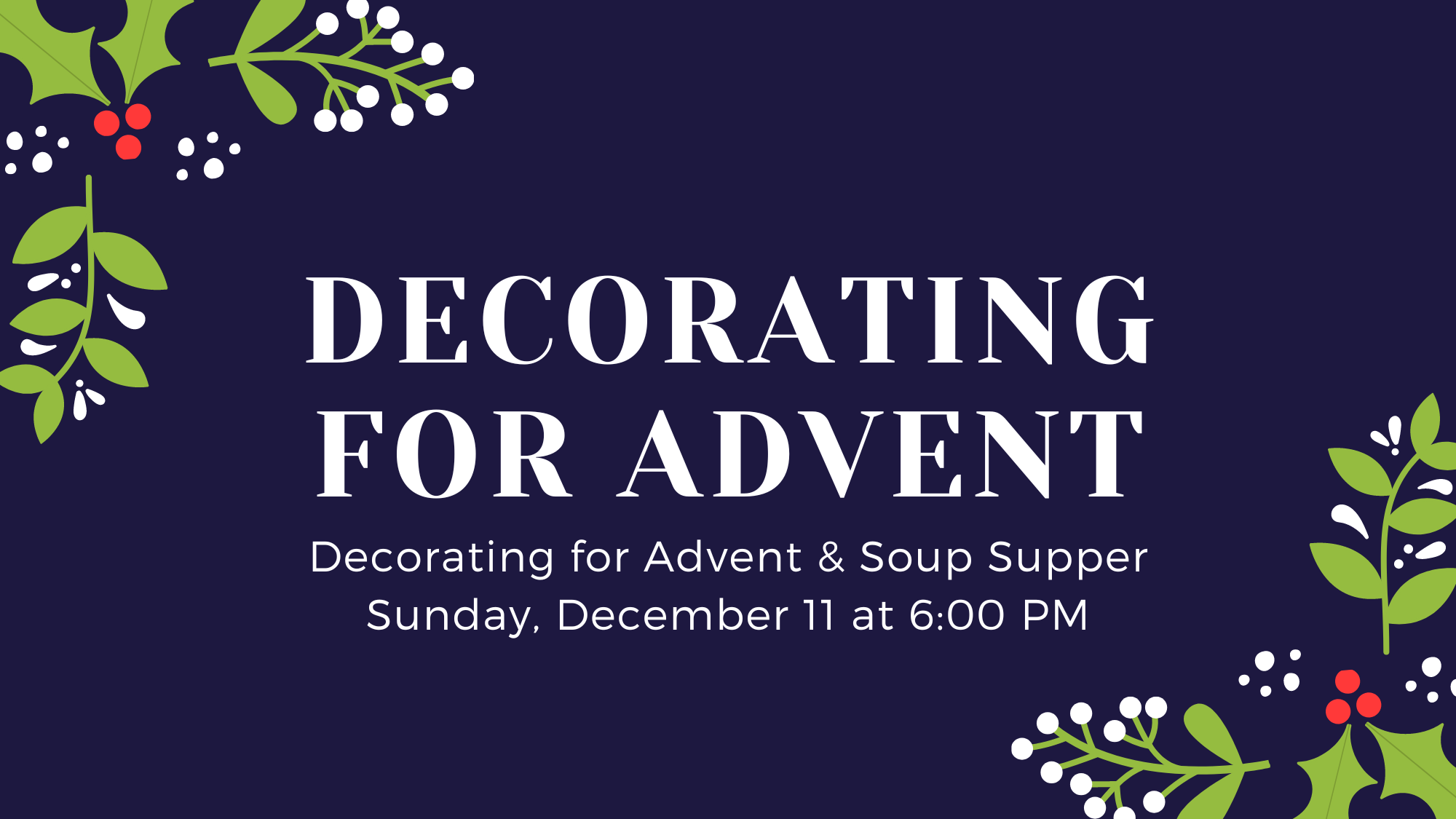 Decorating for Advent & Soup Supper
Sunday, December 11 at 6:00 p.m.
Join us as we decorate for Advent! We'll begin with a soup & chili supper in Harper Hall and then we'll decorate the sanctuary and Harper Hall for Advent.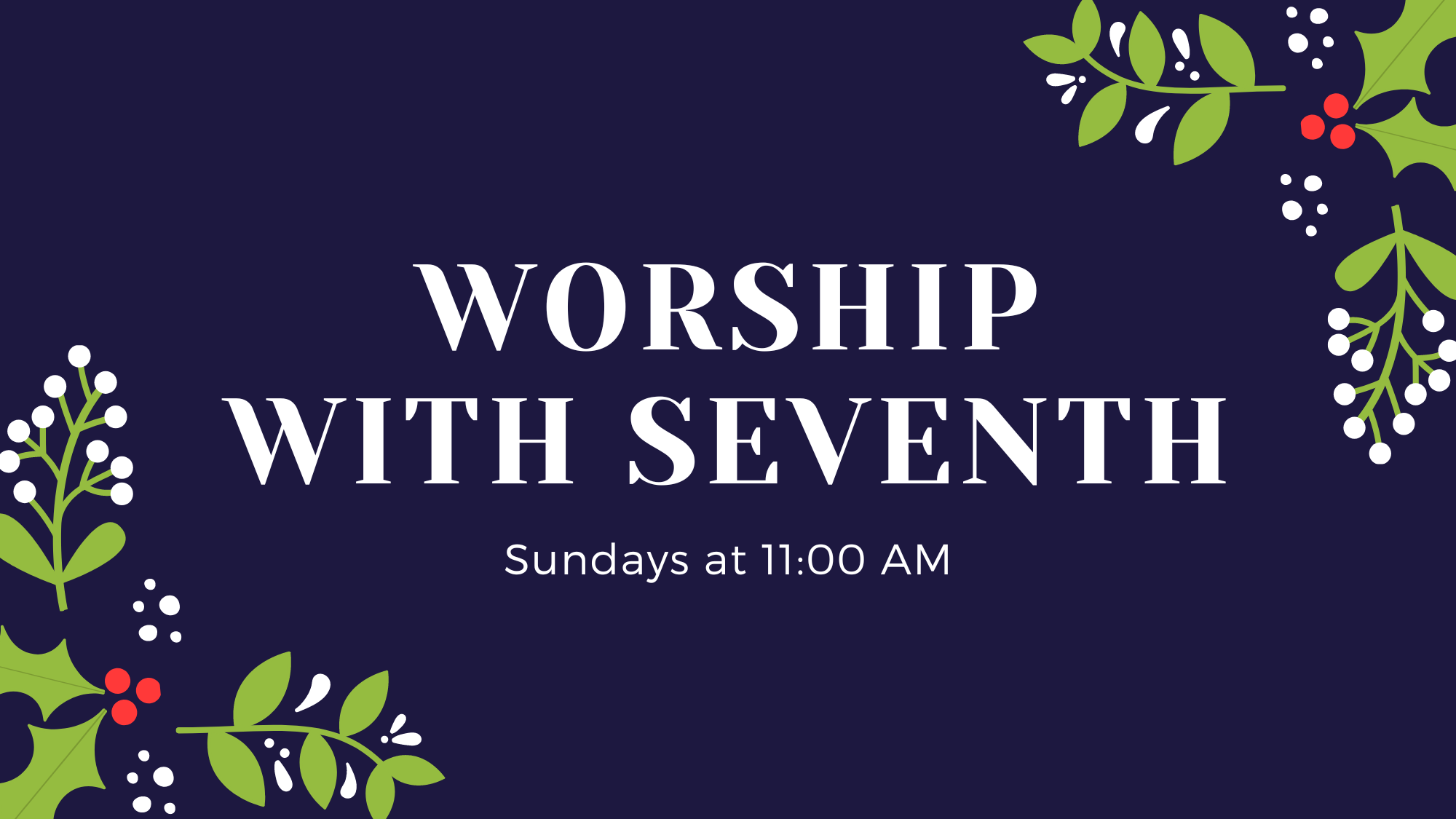 Worship with Seventh during Advent
Worship begins at 11:00 a.m. in the Sanctuary. Our service is also live-streamed on Facebook and YouTube.
November 27 – The First Sunday of Advent
December 4 – The Second Sunday of Advent (The Sanctuary Choir presents "Gloria" by Mark Hayes)
December 11 – The Third Sunday of Advent
December 18 – The Fourth Sunday of Advent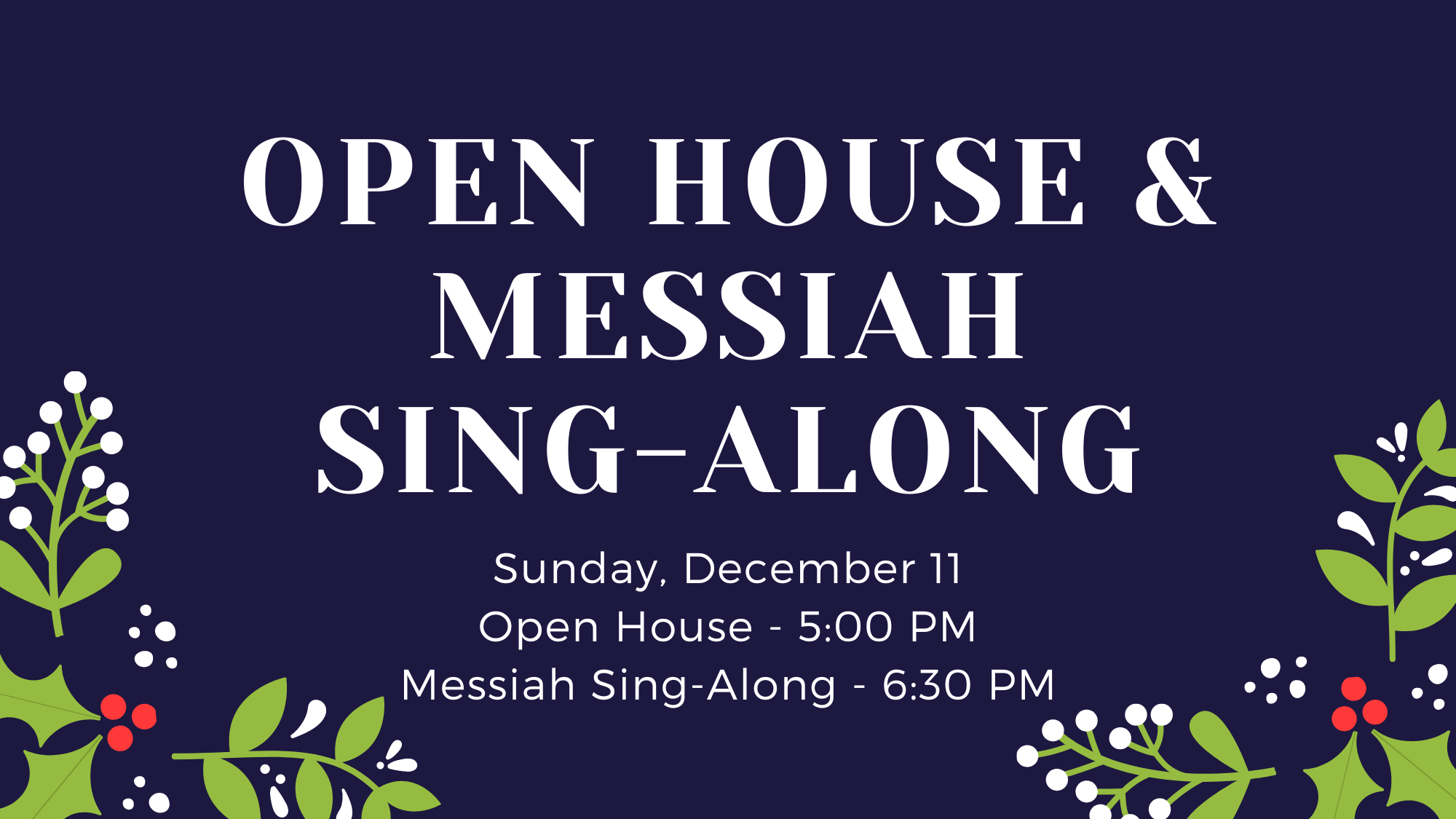 Christmas Open House & Messiah Sing-Along
December 11 at 5:00 & 6:30 p.m.
We hope you will join us for our Christmas Open House at 5:00 in Harper Hall. This is a wonderful chance to visit with one another and enjoy Christmas goodies.
The Messiah Sing-Along begins at 6:30 p.m. in the Sanctuary. The Messiah Sing-Along includes an orchestra, soloists, choirs, and guest conductors. Scores will be available. You're invited to sing along or listen and enjoy the music.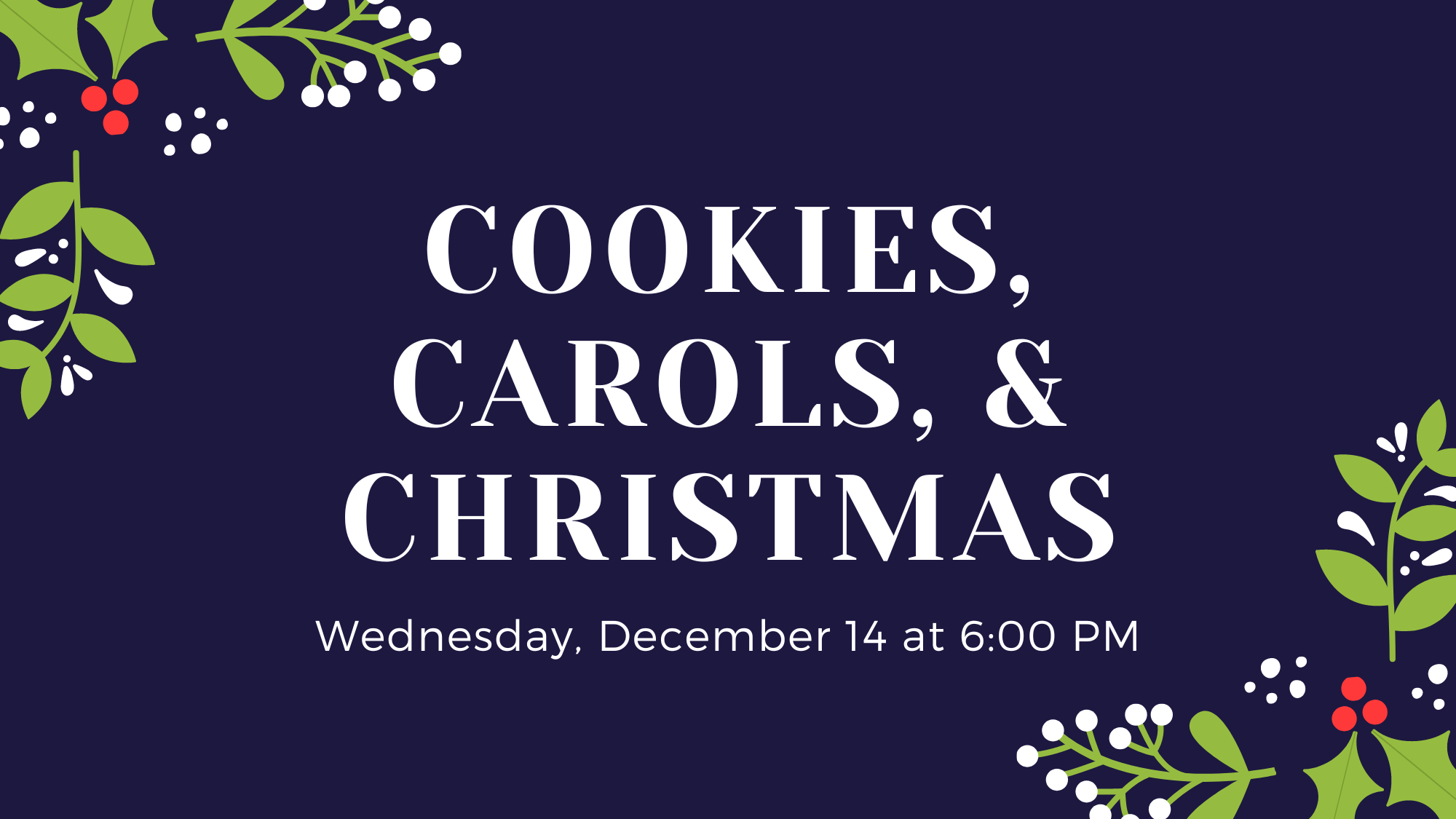 Cookies, Carols, & Christmas
December 14 at 6:00 p.m.
This is a wonderful all-church event! We'll sing Christmas carols together, enjoy fun acts and eat Christmas cookies.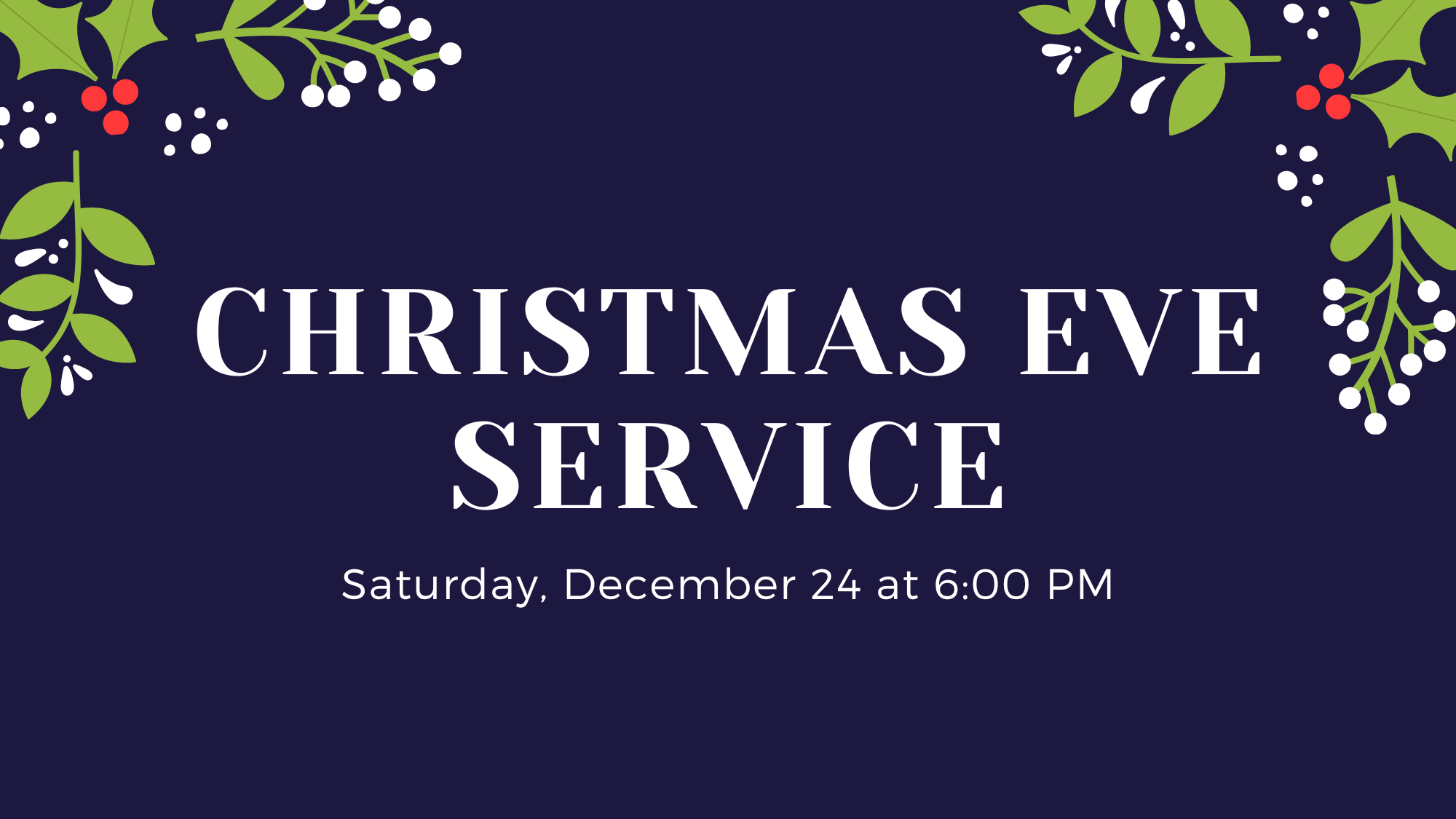 Christmas Eve Service
December 24 at 6:00 p.m.
Our Christmas Eve Candle Light Service begins at 6:00 p.m. Childcare is not available for this service so please enjoy this service as a family. We will collect food for Caritas so please bring non-perishable items to donate.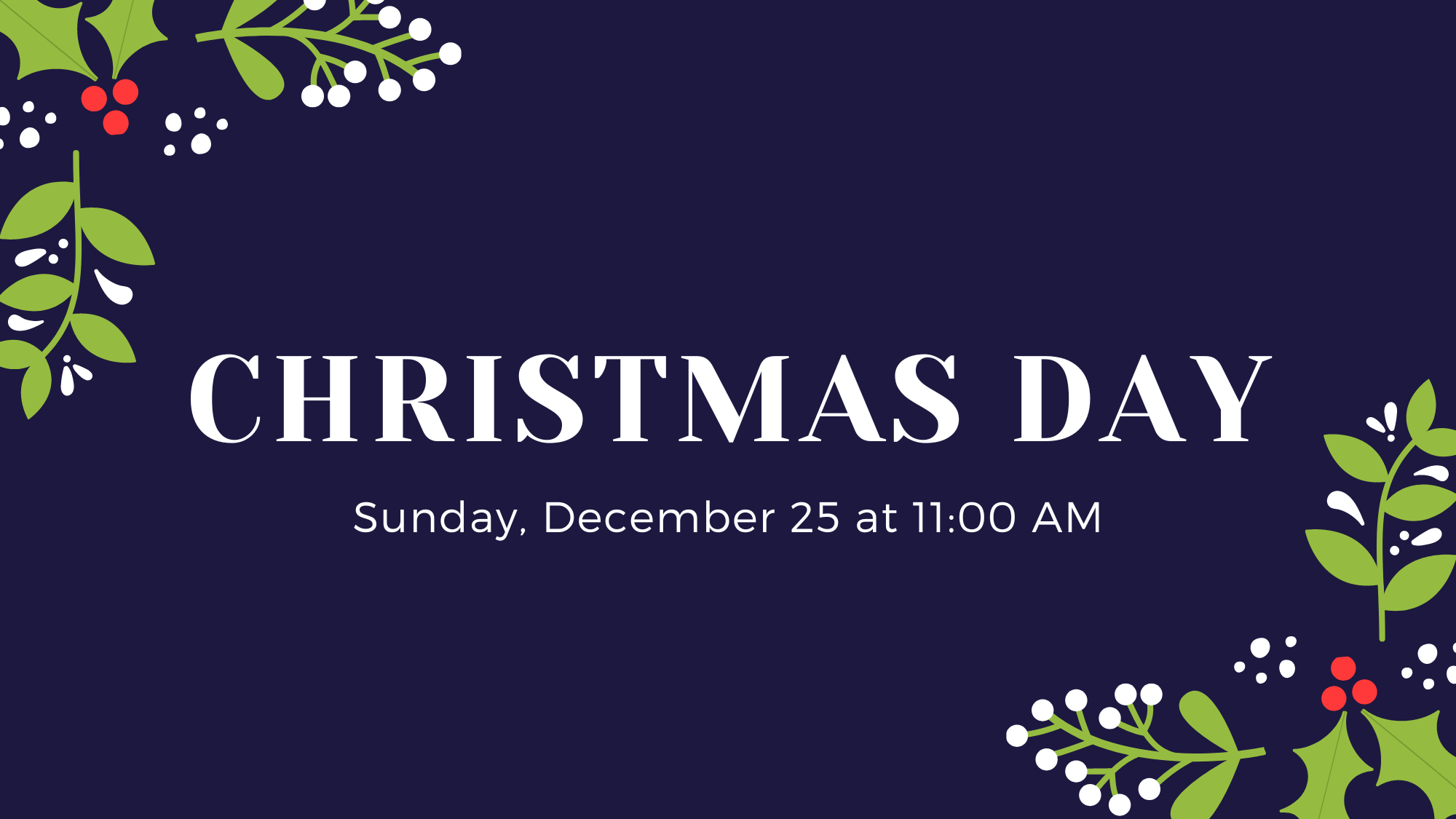 Christmas Day Worship
December 25 at 11:00 a.m.
We will celebrate the good news of great joy – Christ is born! We will worship together in Harper Hall at 11:00 a.m. Sunday School classes will not meet on Christmas Day.